Biography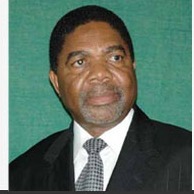 H.E. Dkt. Ali Mohamed Shein
Vice President, 2001 - 2010
H.E. Dr. Ali Mohamed Shein, President of Zanzibar, Bio-Data
President Dr. Ali Mohamed Shein was born on 13th March, 1948 at Chokocho village, Mkoani District, Pemba South Region, Zanzibar. He is married with children and grand children.
EDUCATION:
He received his primary and secondary education in Unguja, the main island of Zanzibar. He started primary school in 1956 and finished in 1964 at Gulioni Boys' Primary School. He passed the secondary school entrance examination and in 1965 he started his secondary education at Lumumba College and finished in 1968.
He went to the then U.S.S.R in 1969 and joined Vorenezh State University for a one-year pre-university study and later pursued his undergraduate and Masters Degree in Medical Biochemistry at Odessa State University where he graduated in 1975. In 1984 Dr. Shein joined Medical School at the University of Newcastle Upon Tyne, England for a PhD study where 1988 he was conferred with a PhD degree in Clinical Biochemistry and Metabolic Medicine specializing in "Inborn errors of Metabolism".
Between 1981 and 1995 he attended various training programs, both local and international, including Blood Transfusion Services and Operation of Blood Banks which took place in Stockholm, Sweden (1981), Management and Situation Leadership, Dar es Salaam (1994) and Planning for HIV/AIDS Control Programme in Developing Countries, University of East Anglia, Norwich, U.K. (1995).
PROFESSIONAL EXPERIENCE:
Dr. Shein started his career as a Clerk in the Ministry of Education in Zanzibar in May 1969 and later the same year he was assigned the work of Assistant Principal Secretary 'B' for the same Ministry until September 1969 when he left for the U.S.S.R. Between 1979 and 1984 he was head of Department of Pathology Laboratory Services, Ministry of Health, Zanzibar. When he returned from PhD studies in 1989 he was appointed head of Department of Pathology in the same ministry. He became Program Manager for Zanzibar AIDS Control Programme within the Ministry of Health and Advisor to the same Ministry on Clinical Biochemistry and Diagnostic Services between 1991 and 1995.
POLITICAL CAREER:
Dr. Shein started his political career when he joined Afro-Shirazi Youth League-ASPYL while at school and in 1968 he was appointed Lumumba College Publicity Secretary for ASPYL. Between 1973 and 1975 he was President of Tanzania Students Union in Odessa in the former USSR. He was a member of Afro Shirazi Party and later became founding member of Chama cha Mapinduzi following the union of TANU and ASP in February 1977.
His recent political career started when he contested the Mkanyageni House of Representative seat in 1995 general elections. On 29 October 1995 he was nominated Member of the House of Representatives and appointed as Zanzibar's Deputy Minister of Health on 13th November. He was elected Member of the National Executive Committee of Chama cha Mapinduzi - NEC in 1997 and remains a member until today. By virtue of his office, he was appointed to the CCM Central Committee in 2005 to date.
He won the Mkanyageni constituency in general elections held on 6th November 2000 and became Member of the Zanzibar House of Representatives. He was appointed Minister of State in the President's Office Responsible for Constitutional Affairs and Good Governance on 22nd November 2000.
Dr. Shein was appointed Vice President by the President of the United Republic of Tanzania on 13th July 2001 and since then he has been a member of Central Committee of CCM. When the ruling party presidential candidate won the 2005 general elections, being the running-mate, he was elected Vice President of the United Republic of Tanzania and was sworn-in on 21st December 2005.
He contested the Zanzibar 2010 Presidential Election and was elected President on 31st October 2010. He was sworn in President of Zanzibar and Chairman of the Revolutionary Council on 3rd November 2010. He became Chancellor of the State University of Zanzibar (SUZA) on 29th March, 2011.
PUBLICATIONS AND MEMBERSHIP IN PROFESSIONAL BODIES:
Dr. Shein has published two thesis (M.Sc. and Ph.D) and several papers. He is a member of several Professional Associations and has also served in various committees in different capacities. These among others are: Member of the Association of Clinical Biochemists of U.K. (1984-1989); Member of Tanzania National HIV/AIDS Steering Committee (1989-1995); Secretary of the Research Council of the Ministry of Health, Zanzibar (1989-1995); Member of the Academic Board of Muhimbili College of Health Sciences (1990-1995); Member of Tanzania Commission of Science and Technology, Research and Development Advisory Committee (1990-1995) and Member of the Association of Pathologists for East, Central and Southern Africa (1990-1995).
Since his early life in school, Dr. Shein has been a conscientious social activist and nationalist. This led to his joining the Afro-Shirazi Party Youth League, the youth wing of the Afro-Shirazi Party which was fighting foreign domination in Zanzibar and for the liberation of Africa. His leadership qualities emerged early and he was appointed the Lumumba College Publicity Secretary of the ASPYL.
He was an active athlete and sportsman. He was a prize winning long and short distance runner at both the primary and secondary schools. He set a long lasting record in upcountry (marathon) race at Lumumba College.Dr. Shein's political interest led to his contesting the Mkanyageni (Pemba) House of Representative seat in the October 1995 Zanzibar multi-party election on CCM ticket. He won the seat and on 13th November the same year he was appointed Deputy Minister of Health in the Zanzibar Revolutionary Government.
As a politician and leader, Dr. Shein has established a wide grass-root support and popularity in both the Tanzania Mainland and Zanzibar, his home base. His interests have extended from his scientific background to economic and social development of his country.He takes great interest in health, education and agriculture development. For the latter, he is an exemplary multi-crop farmer on his Unguja farm. He sets a good example in the educational development of youths and it is not a surprise all his children, sons and daughters, are university graduates in various faculties.
Since he became the President of Zanzibar, he has established himself as a leader who talks easily and converses with the people. He is also a great reader of history, current affairs and naturally politics and scientific development, particularly in health.Dr. Shein has travelled extensively since his early professional life and considers travelling as an important duty and part of a peoples' leader. He has met a number of world leaders and continues to meet foreign visitors and diplomats with great pleasure.