News
Dr. Jafo: NEMC, ZEMA to be registered with GCF
---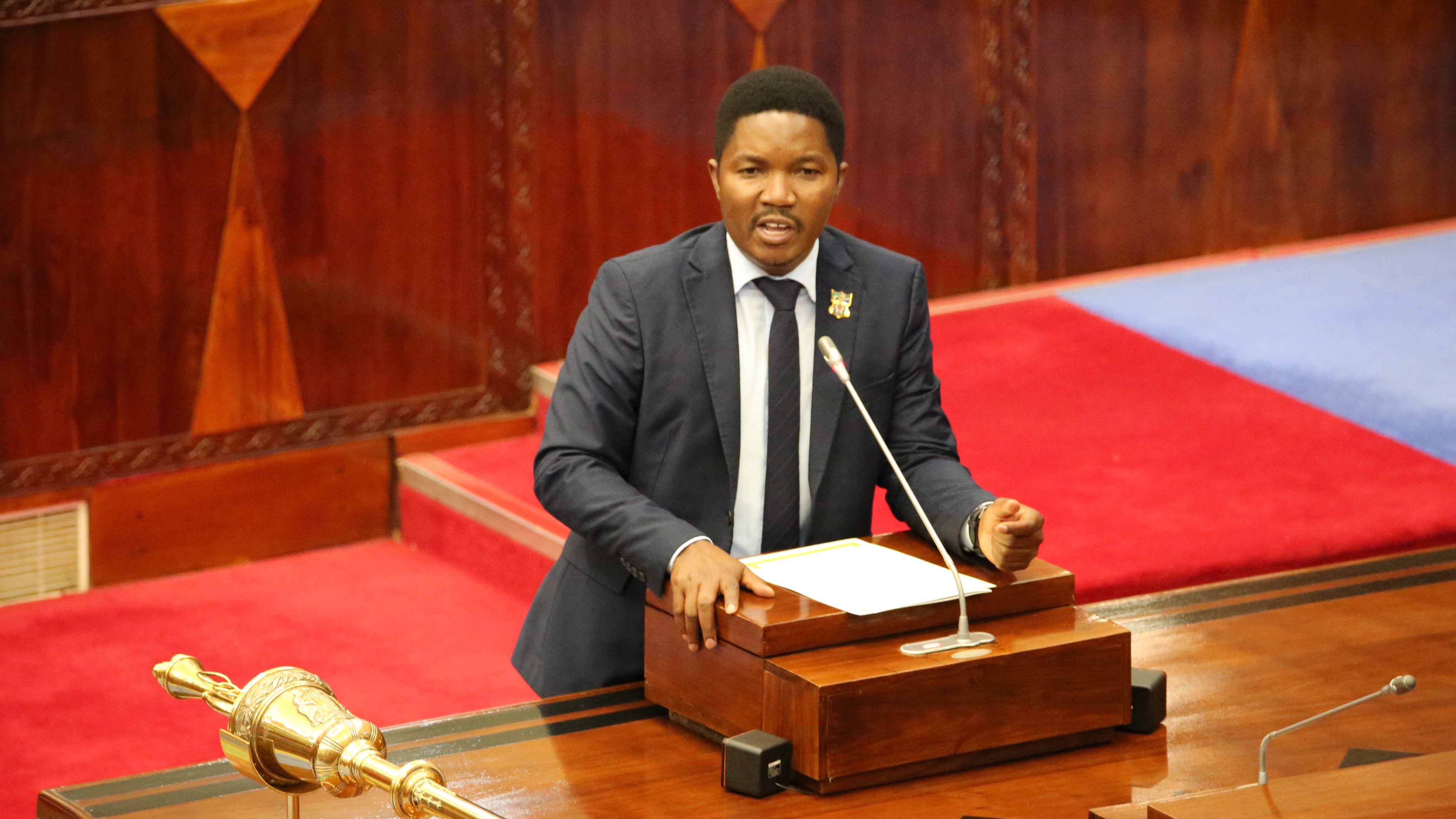 The government will ensure that the National Environmental Management Council (NEMC) and the Zanzibar Environmental Management Authority (ZEMA) obtain registration for the Green Climate Fund (GCF).
Minister of State in the Vice President's Office (Union and Environment) Dr. Selemani Jafo revealed this while responding to the question of Maryam Azani Mwinyi (Special Seat MP) who asked about the steps to register institutions in the GCF, during the session in Dodoma yesterday.
He said that the steps that are being taken are that various institutions interested in registration submit applications to the VPO which is the coordinator and then the process goes to GCF coordinates if they meet the criteria they get registration.
Dr. Jafo has said that the Government of the United Republic of Tanzania is continuing with communication, discussions and negotiations to ensure the registration of Government institutions is completed.
"Currently, more than six institutions have not yet been successful, so we continue to work to motivate our fellow members of the Fund to accept our requests so that now our institutions can benefit," he said.
In addition, Minister Jafo explained that NEMC has already applied and started the registration process since 2021 and ZEMA had not yet submitted an application for registration to the GCF.
Thus, he added that the Government will continue to ensure that all institutions applying for registration in the Fund succeed in obtaining registration in order to benefit from its benefits.
In the additional question he asked about when ZEMA will start registration in the Fund due to the need for environmental projects, Dr. Jafo noted that due to the environmental challenge in Zanzibar, the two Union Governments are working in hand in the implementation of projects.
He mentioned some of the projects are the construction of infrastructure to prevent sea waves from entering the residences at Sipwese in Mkoani District, South Region - Pemba, Ecosystem-Based Adaptation for Rural Resilience (EBARR) in Tanzania implemented North District 'A' North Region Zanzibar and
Reversing Land Degradation trends and increasing Food Security in degraded ecosystems of semi-arid areas of Tanzania (LDFS) implemented at Micheweni District, Northern-Pemba.